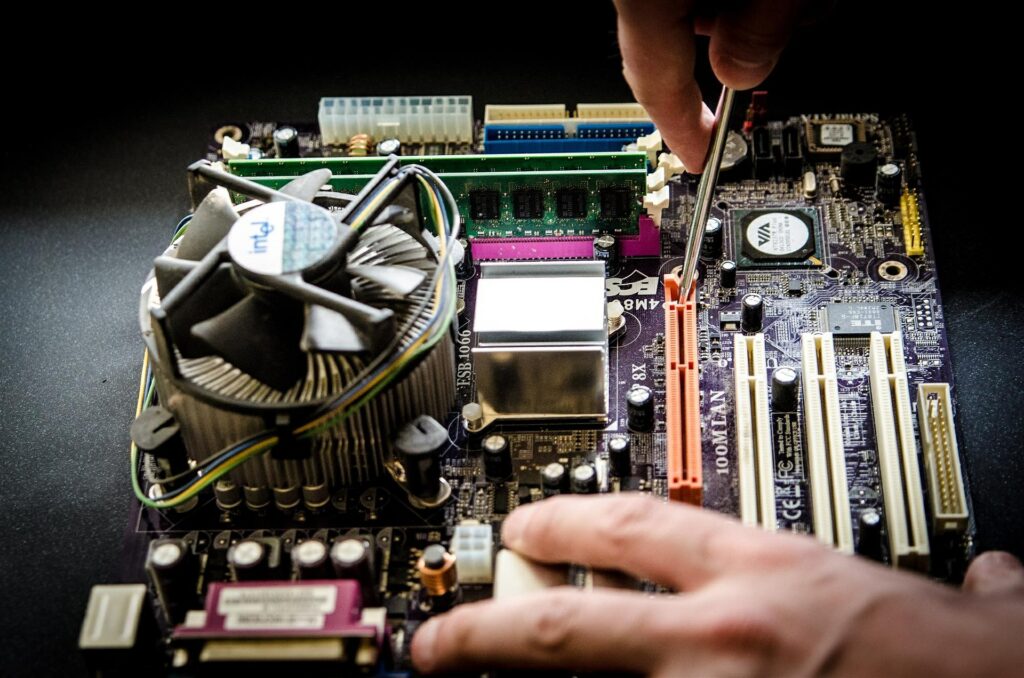 Computer Repair in Jacksonville Florida
Is your computer not turning on? Though computers are extremely reliable in most cases, normal wear and tear can degrade a computer's performance and wear out hardware over time. Because computers are electro-mechanical devices, physical movement of the device and changes in temperature can have negative effects on the computer hardware. It would be difficult to find a computer repair situation that AAA Computer Services has not encountered. If your computer is in need of repair or you suspect that a piece of hardware is failing, bring your computer to AAA Computer Services for a free diagnosis. We have years of experience that enable us to sometimes even diagnose your computer repair issue over the phone.
PC Black Screen, Blue Screen or Macbook Running Slow
Does your computer turn on but have a black screen? Computer operating systems are complex pieces of software and sometimes make mistakes. Microsoft Windows and Apple MacOS frequently introduce software bugs through routine updates that cause a variety of issues. On Windows, the black screen on boot is one of the most common Windows update issues that AAA Computer Services encounters. Oftentimes users become impatient and restart a computer before an update has completed because Windows tries to update when the user does not want it. This leads to a variety of computer repair situations that many times even require Data Recovery. AAA Computer Services can repair your computer and have it operate faster than new due to our proprietary computer repair process.
Have you accidentally answered a scam call or gotten your computer infected with a virus or spyware? AAA Computer Services specializes in recovering your data and wiping out malware and spyware. Some computer problems simply cannot be helped. Whether Facebook had a pop-up that allowed a virus to infect your computer, or you were simply browsing the web and ran across a phishing site or malware website by accident, the fact of the matter is that in order to truly be sure that a computer is not infected, it must be completely wiped and the operating system reinstalled. AAA Computer Services utilizes a unique and proprietary process to repair your computer's operating system to the state the engineers intended it to be in. This process includes a custom Windows setup routine, free antivirus in order to prevent future problems, and free Microsoft Office equivalent software so that you can quickly get back to using your computer. This process makes a difference, and AAA Computer Services is second to none. We have spent over 14 years repairing computers and we have the experience to be able to help you make the cost effective solution to all of your computer repair needs.
If your computer has a black screen or is in need of repair, call AAA Computer Services in Jacksonville, FL for free consultation at 904-685-2775.
Serving: Jacksonville FL, Jacksonville Beach FL 32250, Atlantic Beach FL 32233, Neptune Beach FL 32266, Mayport FL 32233, Ponte Vedra FL 32082, Nocatee FL 32081
Apple, Acer, Asus, Dell, Compaq, e-Machine, Gateway, HP, MSI, Lenovo, Sony, Samsung, Toshiba