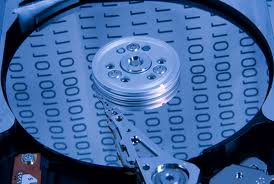 AAA Computer Services
in Jacksonville is your best choice for
Data Recovery
. If you live in Jacksonville and your operating system has become corrupted or your computer needs to be rebuilt and you need your data recovered call us immediately. We include data recovery with system rebuilds at no charge in many situations. Located in Jacksonville we serve Jacksonville and the Jacksonville Beach communities for  all of their
Data Recovery
needs. When
virus
,
spyware
or adware has put your data at risk, the sooner you call us the better chance you will have for your data to be fully recovered from your hard drive. In Jacksonville we will also provide Data Transfer with
Data Recovery
from all Hard Drives, Thumb,  External,or Flash Drives.
Data Recovery
is the process of salvaging data from damaged, failed, corrupted, or inaccessible secondary storage media when it cannot be accessed normally.
Data Recovery
may be required due to physical damage to the storage device or logical damage to the file system that prevents it from being mounted by the host operating system. There are two types of data recovery. The least expensive is software related. The second type is forensic recovery which requires a special reverse atmosphere room and very expensive equipment this type of recovery is very expensive.
Data Recovery from physically damaged hardware can involve multiple techniques. Some damage can be repaired by replacing parts in the hard drive. This alone may make the disk usable, but there may still be logical damage. A specialized disk imaging procedure is used to recover every readable bits from the surface. Once this image is acquired, the image can be analyzed for logical damage and will possibly allow for much of the original files system to be reconstructed.
Call AAA Computer Services
in Jacksonville for Hard Drive, Thumb Drive, External Hard Drive and Flash Drive Recovery.
Far more common than physical damage is logical damage to a file system. Logical damage is primarily caused by power outages that prevent file system structures from being completely written to the storage medium, but problems with hardware as well as system crashes, can have the same effect. The result is that the file system is left in an inconsistent state. This can cause strange behavior , system crashes or an actual loss of data.
While most logical damage can be either repaired or worked around using these two techniques, software can never guarantee that no data loss will occur.
Examples of physical recovery procedures are: removing a damaged PCB (printed circuit board) and replacing it with a matching PCB from a healthy drive (this often entails the movement of a microchip from the original board to the replacement), changing the original damaged read/write head assembly with matching parts from a healthy drive, removing the hard disk platters from the original damaged drive and installing them into a healthy drive, and often a combination of all of these procedures.
If you have questions or need data recovery,
call AAA Computer Services
in Jacksonville, FL for free consultation at 904-685-2775.